FOOD AND DRINK AT THE MONTE RESTAURANT BAR IN ARGOSTOLI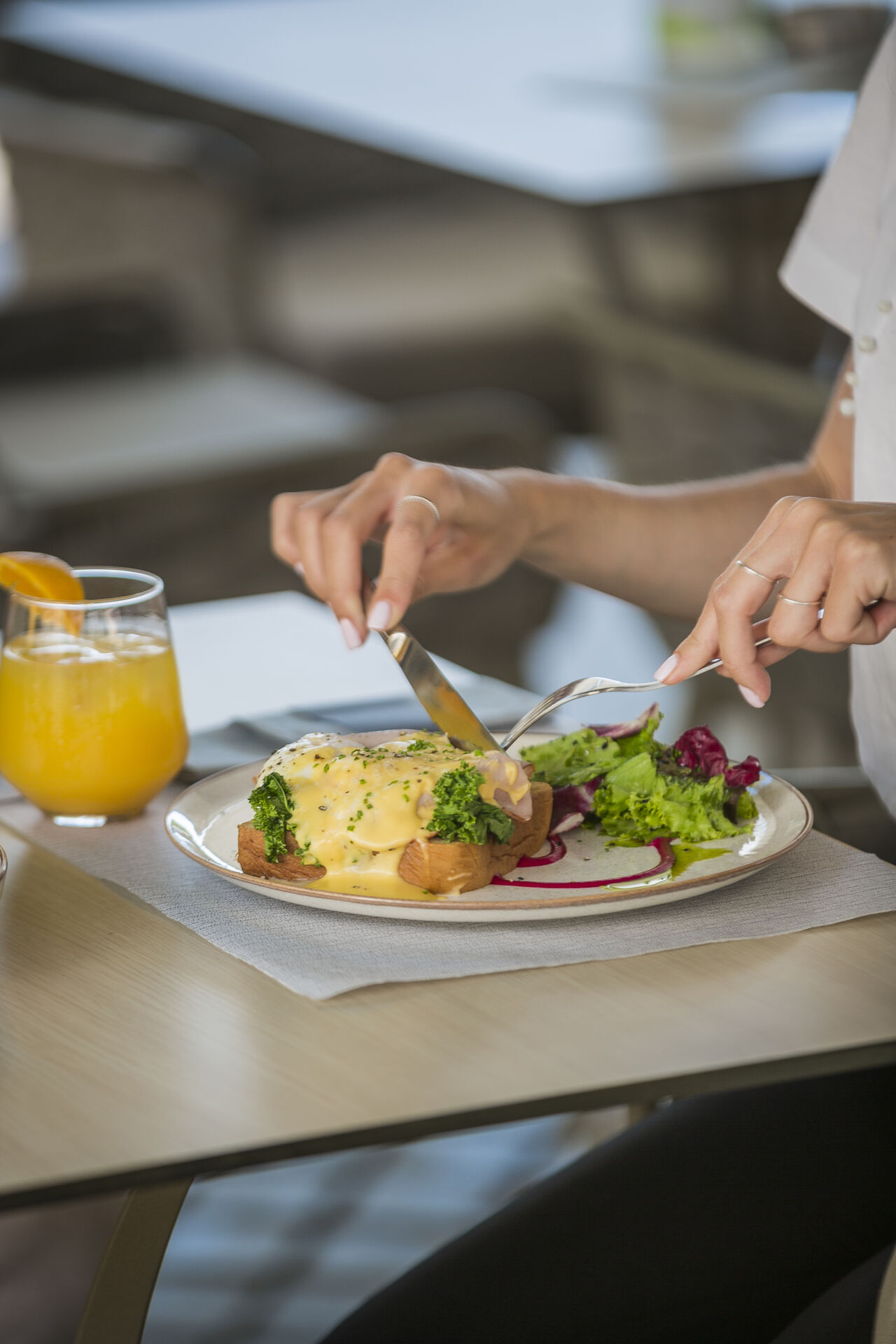 A LA CARTE HOTEL BREAKFAST IN ARGOSTOLI
We believe that mornings should begin with food fit for Emperors, as the wise, old adage asserts. Our signature a la carte hotel breakfast in Argostoli is renowned throughout the island with good reason: The freshest ingredients the season has to offer are combined to create the most flavorful a la carte breakfast dishes you can imagine. And the coffee is impeccably good too. Grab a table outside on Argostoli's main square, to enjoy eating al fresco, while you watch the world go by – or savour the chic ambience of the stylish dining room indoors.
Casual All-day Dining in Argostoli
Our island is brimming with beauties and attractions, and to take it all in, you'll need to keep your energy levels up. For some much-needed sustenance between sightseeing and exploring, we offer casual, all-day dining in Argostoli main square, and at the hotel's indoor stylish dining room. Dishes are light, seasonal and locally sourced, showcasing the region's flavours and produce, while gluten-free and dairy-free options are available on request. Wash everything down with a cocktail, an artisanal beer or local wine served throughout the day and evening.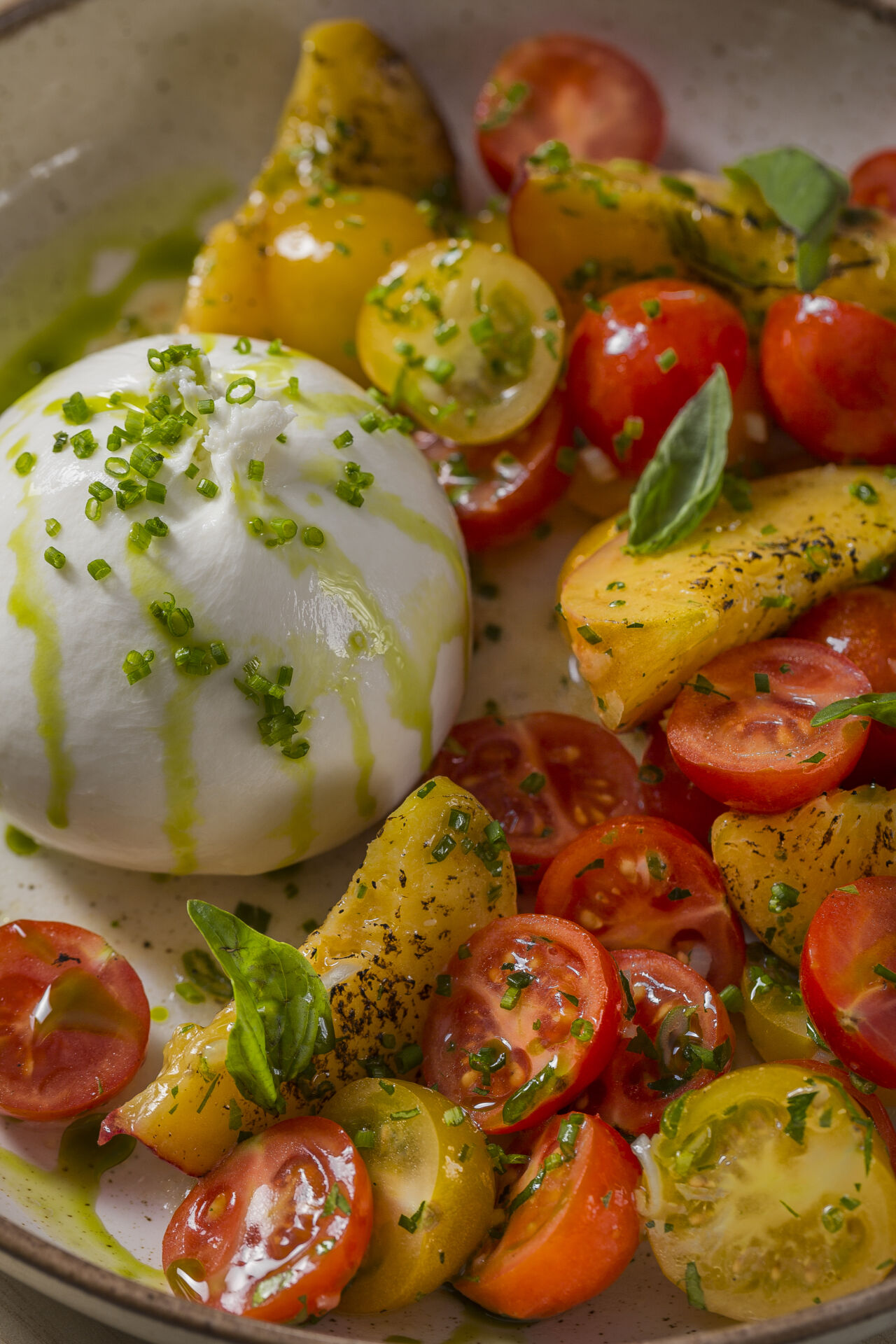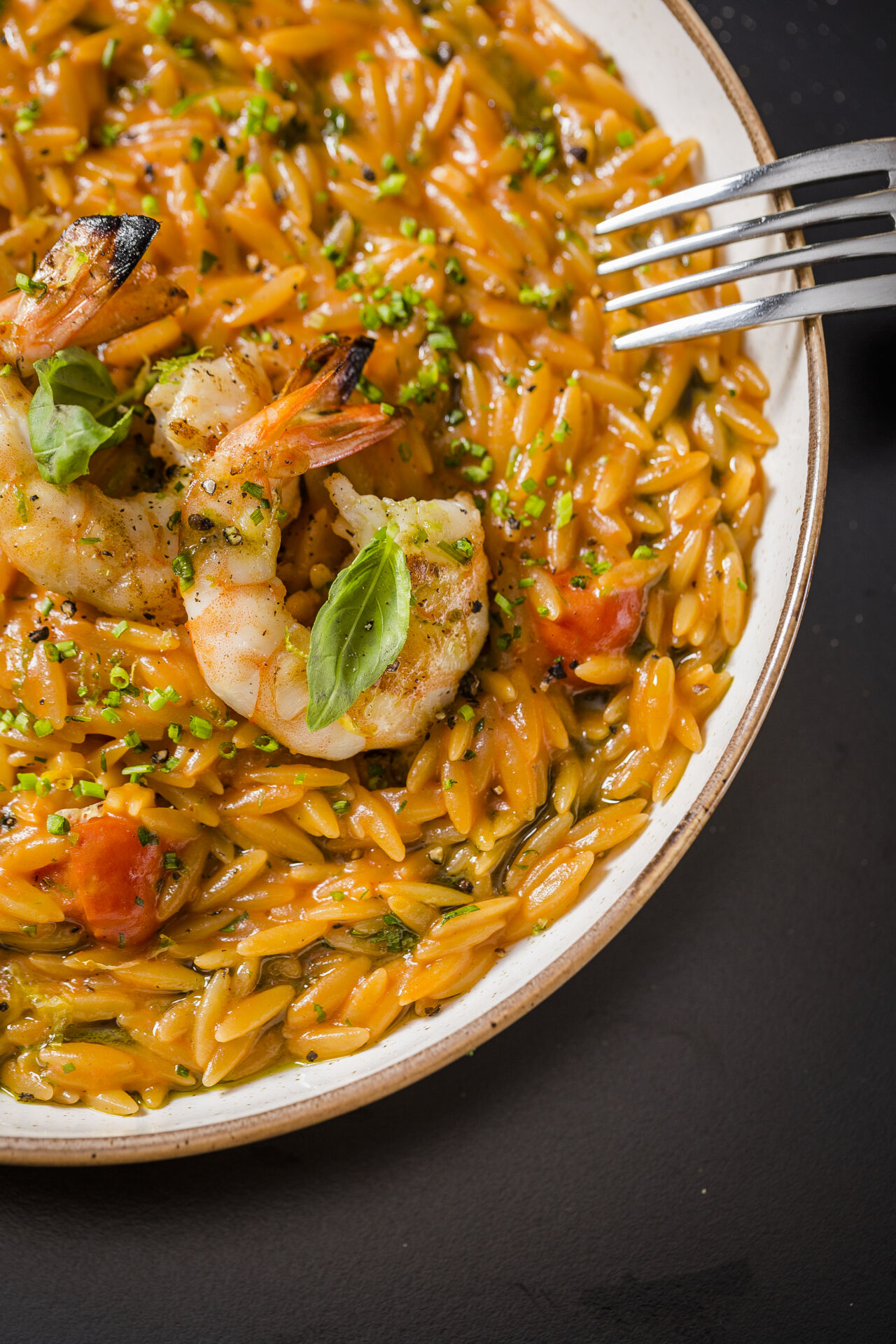 Mediterranean cuisine in Argostoli
With deep-rooted Italian influences and a wealth of locally produced edible goods, Kefalonia boasts a celebrated gastronomic tradition. Aiming to showcase this delectable legacy to the world, our team of talented culinarians reinterprets Greek and Mediterannean all-time classics, in line with the latest dietary imperatives, techniques and presentation. Everything is prepared with handpicked, seasonal ingredients and the sea that's right in our backyard, while balance is key. Imaginative, yet unpretentious, our version of Mediterranean cuisine in Argostoli, has won the hearts and palettes of the savviest of foodies —that's why our tables at the square or in the indoor dining room, fill up with hotel guests and non-residents alike.